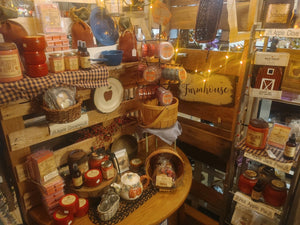 100% USA Natural Products
Our Country Candles are made from-
* 100% soy wax
* Grown and farmed in USA
* Renewable resource that keeps America's farmers at work
* Hand poured
We are also environmentally friendly!
Visit our store and refill your candles for $1 an ounce!
Gibsons Herbal Gatherings 100% Natural Products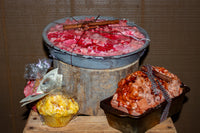 Baked Candle Goods
Perfect for a Home Welcoming Gift!

Recycled Pans, 100% Hand-Poured Soy Wax Farmed and Harvested in America, High-Quality Fragrance Oils, Burn Down Clean to the Wick, & 100% All-Natural Hemp Wick!
Shop Now
Image slide

Tell your brand's story through images
Image slide
Tell your brand's story through images
Location
Visit Our Store
:3702 Townsend Angling Rd Collins, Ohio
Open Every Wednesday, Thursday & Friday
10:00 AM - 5:00 PM
Saturdays 10:00 AM to 2:00 PM